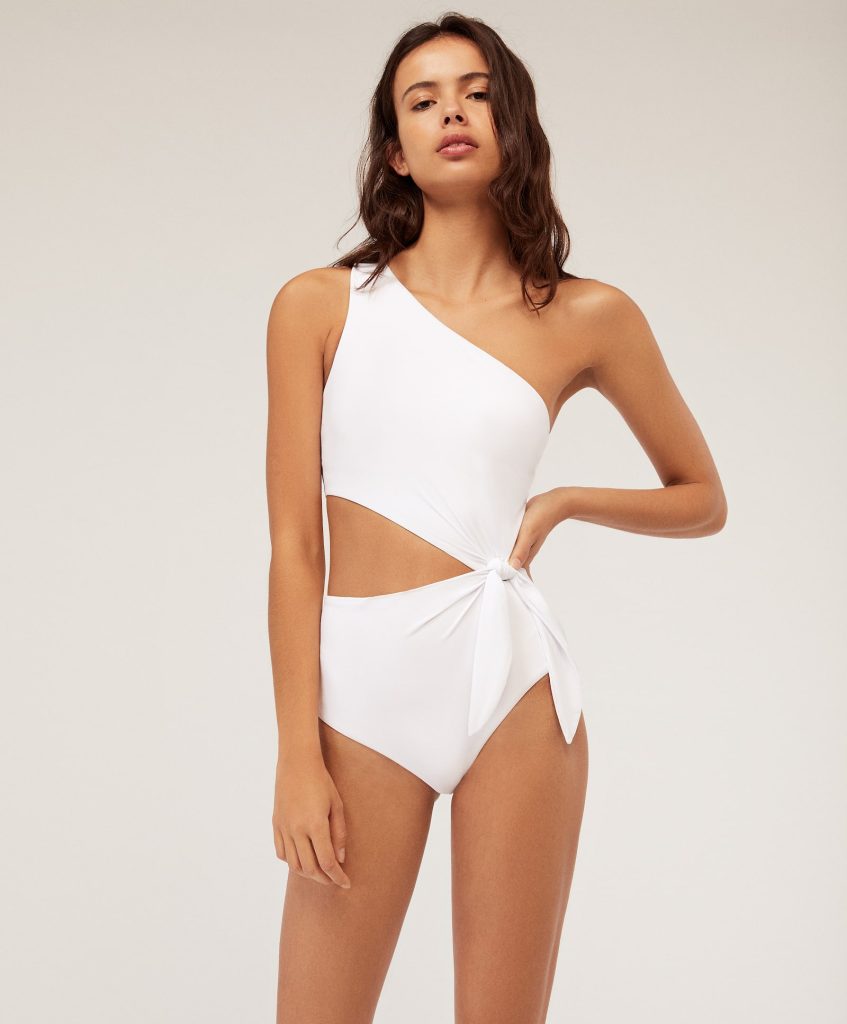 Planning a vacation is an exciting experience, and one of the most important aspects is choosing the right swimsuit. Different vacation destinations call for different types of swimsuits, as each location has its own unique style and activities. Whether you're heading to a tropical beach, a mountain lake, or a bustling city pool, selecting the perfect swimsuit can enhance your enjoyment of the trip. In this article, we'll explore how to choose a women's swimsuit for specific vacation destinations, ensuring you feel confident and comfortable wherever you go.
Tropical Beach
If you're heading to a tropical beach destination, you'll want a swimsuit that not only reflects the vibrant atmosphere but also provides comfort and functionality. Consider opting for a bikini or a one-piece swimsuit with tropical prints, bright colors, or playful patterns. High-waisted bottoms and bandeau tops can be stylish choices that offer coverage and support. Look for swimsuits made of quick-drying fabrics with UV protection for added convenience and protection from the sun's rays. Remember to pack a beach cover-up and a wide-brimmed hat to complete your beach-ready look.
Mountain Lake
For a serene getaway to a mountain lake, choose a swimsuit that blends comfort and versatility. If you plan on engaging in water activities such as paddle Planning a vacation is an exciting experience, and one of the most important aspects is choosing the right swimsuit. boarding or kayaking, a one-piece swimsuit or a tankini can provide the necessary coverage and support. Opt for styles with adjustable straps and built-in bras to ensure a secure fit. Consider swimsuits in earth tones or nature-inspired prints to complement the scenic surroundings. Additionally, pack a comfortable and lightweight robe or cardigan to keep warm after your swim.
City Pool
If you're vacationing in a bustling city with access to trendy rooftop pools or chic beach clubs, you'll want a swimsuit that exudes sophistication and style. Look for sleek and modern designs with clean lines and minimalistic details. One-shoulder or cut-out swimsuits can be fashionable choices that will make a statement. Consider opting for monochrome colors such as black, white, or navy blue for a timeless and elegant look. Pair your swimsuit with oversized sunglasses, a wide-brimmed hat, and a stylish cover-up for a polished poolside ensemble.
Cruise Vacation
Cruise vacations offer a blend of relaxation and adventure, often with various onboard activities and excursions. When choosing a swimsuit for a cruise, versatility is key. Pack a mix of swimsuits, including a classic one-piece, a bikini, and a swim dress. This way, you'll be prepared for different activities and destinations. Opt for swimsuits in solid colors or subtle prints, allowing you to mix and match with different cover-ups and accessories. Consider swimsuits with adjustable straps and removable padding for a customizable fit. Don't forget to bring a versatile sarong or wrap to create different beach or poolside looks.
Spa Retreat
For a spa retreat vacation, comfort and relaxation are paramount. Choose a swimsuit that allows you to unwind and enjoy the spa facilities. One-piece swimsuits made from soft and stretchy fabrics can provide a comfortable and supportive fit. Look for styles with modest coverage and adjustable straps for a customizable fit. Neutral colors such as pastels or muted tones can create a serene and tranquil vibe. Pack a plush robe or sarong to wear between spa treatments, and don't forget to bring a pair of comfortable sandals or slippers.
Adventure Destination
If you're embarking on an adventure-filled vacation that involves water activities such as snorkeling, surfing, or paddle boarding, look for a swimsuit that offers both functionality and style. Opt for sporty swimsuits with secure straps, racerback designs, or built-in bras for added support. Consider choosing swimsuits made from durable and quick-drying fabrics that can withstand rigorous activities. Bright colors or bold patterns can add a fun and adventurous touch to your swimwear. Don't forget to bring a rash guard or a wetsuit if necessary, along with a waterproof bag to protect your belongings.