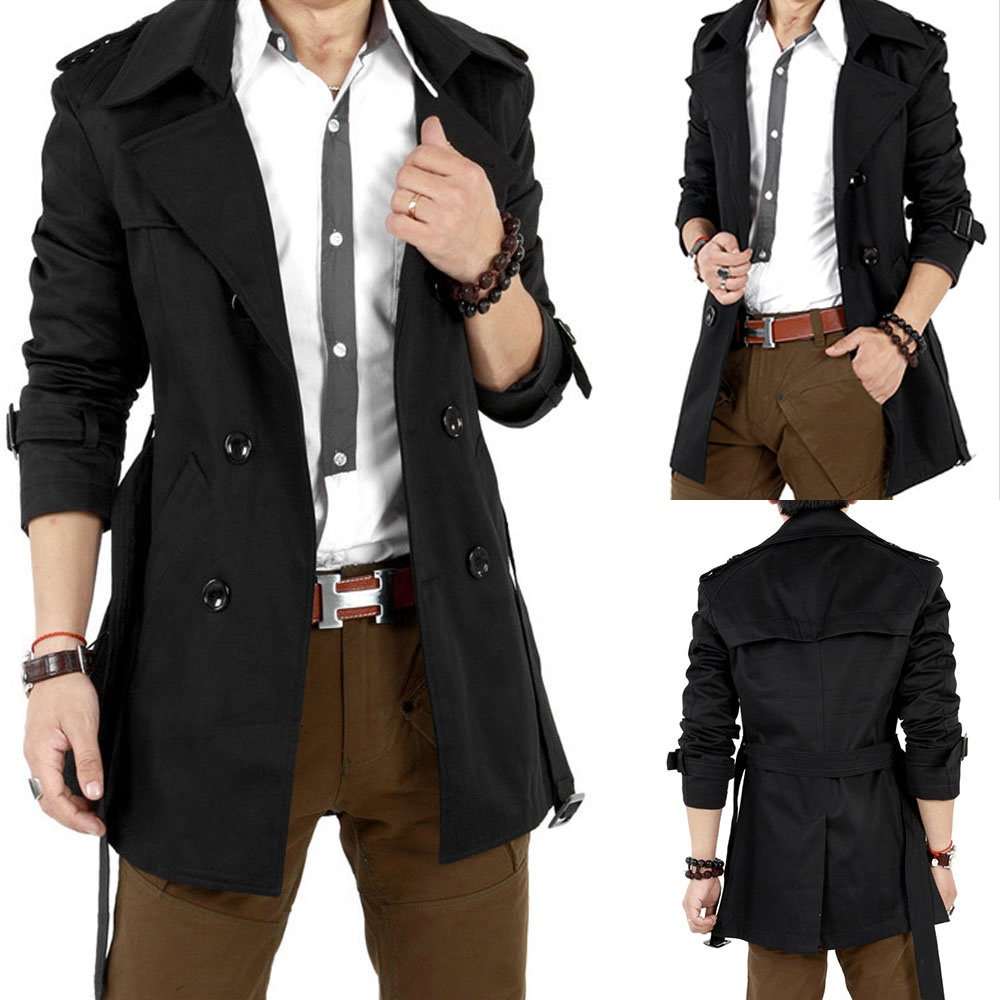 The trench coat is a classic and versatile piece of outerwear that has become a staple in men's fashion. Its timeless appeal and practicality make it a must-have item in any man's wardrobe. While the traditional design of a trench coat is widely recognized, there are various styles available that offer unique features and detailing. In this article, we will explore different styles of men's trench coats, highlighting their distinctive characteristics and how they can elevate your overall look. From modern interpretations to vintage-inspired designs, each style caters to different tastes, preferences, and occasions. By understanding the various options available, you can choose a trench coat that perfectly suits your personal style and enhances your outerwear collection.
The Classic Trench Coat
The classic trench coat is the epitome of timeless elegance. This style features a double-breasted front, a belted waist, and a notched collar. It is typically knee-length and made from water-resistant materials such as gabardine or cotton. The classic trench coat is characterized by its clean lines, structured silhouette, and versatile neutral colors like beige, khaki, or black. It exudes sophistication and can effortlessly elevate any outfit, whether you're wearing it over a suit or casually with jeans and a sweater. This style is perfect for formal occasions, business meetings, or when you want to add a touch of refinement to your everyday attire.
The Single-Breasted Trench Coat
For those seeking a more modern take on the traditional trench coat, the single-breasted style is a great choice. This design features a single row of buttons, giving it a sleek and streamlined appearance. The absence of the double-breasted front creates a cleaner look, making it suitable for both formal and casual settings. The single-breasted trench coat often comes with a hidden placket, further enhancing its minimalist aesthetic. This style is an excellent option for those who prefer a more understated and contemporary look while still maintaining the timeless appeal of a trench coat.
The Belted Trench Coat
The belted trench coat is a style that emphasizes the waistline. It features a self-fabric belt that cinches at the waist, creating a more fitted and tailored silhouette. This design accentuates the wearer's body shape and adds a touch of sophistication to the overall look. The belted trench coat is versatile and can be worn both casually and formally. It offers a flattering and stylish option for those who prefer a more defined and structured fit.
The Military-Inspired Trench Coat
Drawing inspiration from its military origins, the military-inspired trench coat showcases distinctive details that set it apart from other styles. These details may include shoulder epaulettes, cuff straps, gun flaps, and storm collars. The military-inspired trench coat often comes in darker colors such as olive green or navy blue, adding a touch of ruggedness to the overall aesthetic. This style exudes a sense of masculinity and can be a great choice for those who appreciate a more authoritative and commanding look.
The Trench Coat with Modern Details
To cater to contemporary tastes, many designers have introduced trench coats with modern details. These variations may include asymmetrical zippers, contrasting panels, leather accents, or even unique fabric choices like suede or denim. These modern updates inject a fresh and edgy appeal into the classic trench coat, giving it a unique twist. This style is perfect for individuals who want to make a fashion statement while still embracing the timeless elegance of a trench coat.
Conclusion
In conclusion, the different styles of men's trench coats offer a range of options to suit various preferences, occasions, and fashion sensibilities. From the classic and timeless design to modern interpretations and unique detailing, there is a trench coat style for every man. Whether you opt for the traditional double-breasted silhouette, a single-breasted design, a belted trench coat, a military-inspired option, a modern twist, or a lightweight variation, each style brings its own distinct charm and versatility.