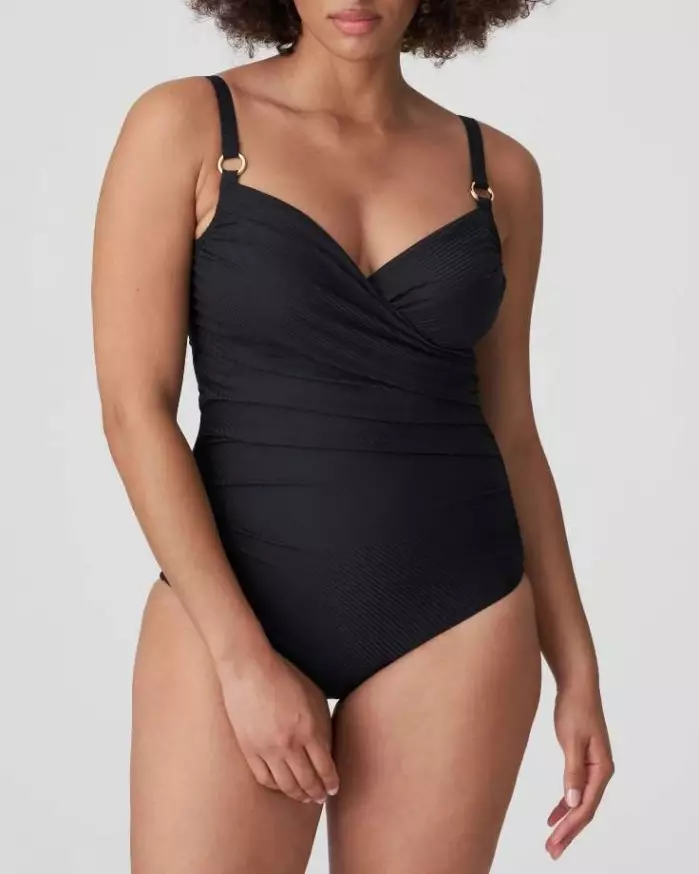 When it comes to water activities, choosing the right swimsuit is crucial for both comfort and functionality. Whether you're planning a relaxing day at the beach, an invigorating swim, or an adventurous water sport, having the appropriate swimsuit can make all the difference. In this article, we will explore the different types of swimsuits available for various water activities, helping you make an informed decision and ensure that you're adequately prepared for your aquatic adventures.
Swimsuits for Beach Lounging
For those seeking relaxation under the sun, the ideal swimsuit should provide comfort and style. Beach lounging calls for swimsuits that allow maximum mobility and ensure a seamless tan. Options such as two-pieces, one-pieces, and tankinis offer versatility while flattering different body types. From high-waisted bottoms to bandeau tops, the choices are endless. Additionally, materials such as nylon or spandex provide quick-drying properties, perfect for transitioning from the water to the sandy shore.
Swimsuits for Lap Swimming
Lap swimming demands swimsuits designed for efficiency and speed. One-piece swimsuits with a high-cut leg provide the least resistance in the water, allowing for better mobility. Swimsuits made from performance materials like polyester or polyamide are often preferred, as they are chlorine-resistant, durable, and offer optimal shape retention. For male swimmers, briefs or jammers are popular choices due to their streamlined design and hydrodynamic properties.
Swimsuits for Water Aerobics
Water aerobics requires swimsuits that prioritize comfort, flexibility, and coverage. One-piece swimsuits made from chlorine-resistant fabric, with wider straps and higher backs, provide the necessary support during dynamic movements. Tankinis with adjustable straps and built-in bra support are also popular choices. Additionally, swimsuits with tummy control panels and ruching offer flattering options while ensuring confidence in and out of the water.
Swimsuits for Surfing
Surfing demands swimsuits that can withstand rigorous activity while providing optimal security. Rash guards paired with board shorts or swim leggings are a popular choice for both men and women. These swimsuits offer protection against chafing, UV rays, and potential scrapes from surfboards. For female surfers, one-piece swimsuits with reinforced straps or bikinis with sturdy ties are designed to stay put even during intense wipeouts.
Swimsuits for Diving and Snorkeling
When it comes to diving and snorkeling, swimsuits should be durable, comfortable, and allow freedom of movement. Wetsuits, either full suits or shorties, provide thermal insulation, protection from sunburn, and defense against jellyfish stings. They come in various thicknesses depending on water temperature. Swimsuits designed specifically for diving often feature reinforced stitching and robust zippers to ensure longevity.
Swimsuits for Water Polo and Water Volleyball
Water polo and water volleyball require swimsuits that combine functionality, durability, and style. Male players typically opt for swim briefs or jammers, while female players prefer one-piece swimsuits with a secure fit and minimal drag. Swimsuits made from chlorine-resistant materials ensure longevity despite the demanding nature of these sports. Additionally, swimsuits with built-in tummy control and compression properties help enhance performance and provide support during intense gameplay.
Conclusion
Choosing the right swimsuit is essential to enjoy any water activity to its fullest. From beach lounging to diving, each activity demands a different swimsuit style tailored to its unique requirements. Whether you prioritize comfort, style, performance, or protection, there is a wide range of swimsuit options available to suit your needs. By considering the factors discussed in this article, such as durability, coverage, and fabric composition, you can find the perfect swimsuit for any aquatic adventure. Remember, the right swimsuit not only enhances your performance and comfort but also boosts your confidence while you revel in the thrilling world of water activities.