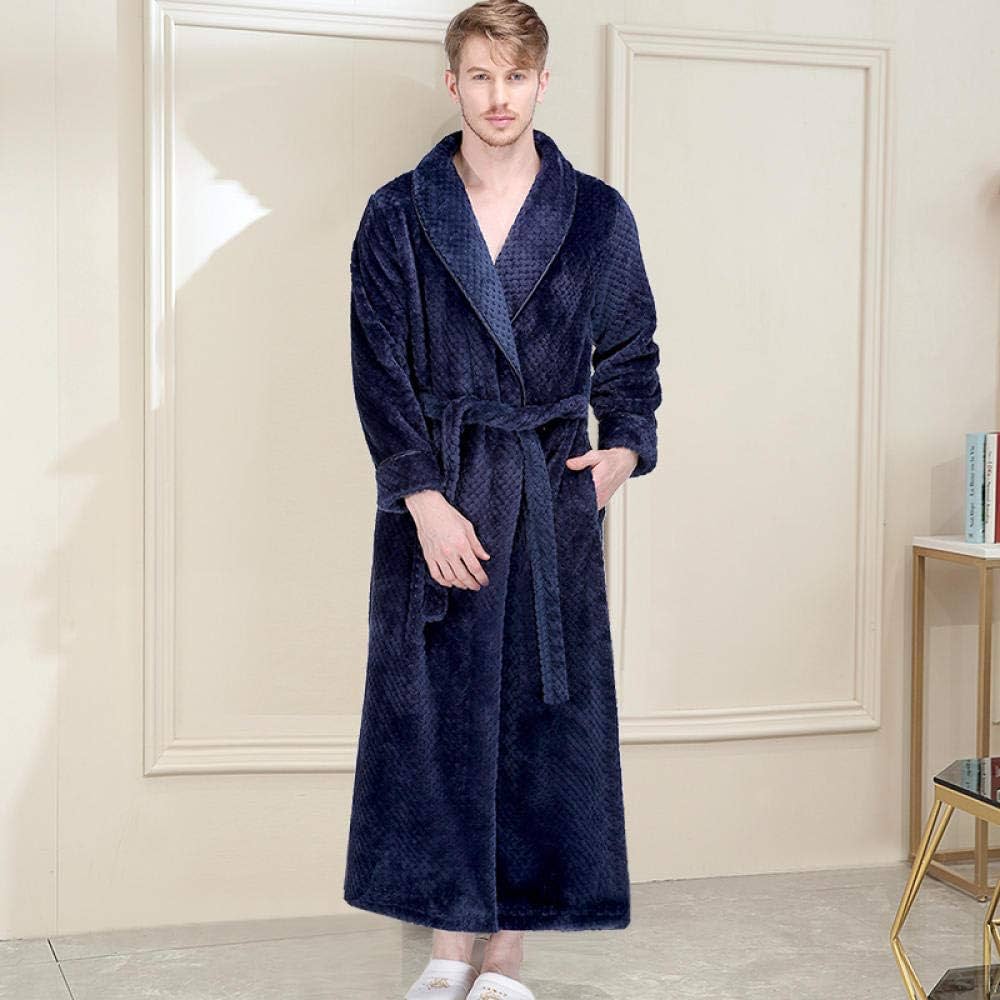 A bathrobe is a versatile and comfortable garment that can enhance your daily routine. Whether you want to lounge around the house, dry off after a shower, or add a touch of style to your relaxation time, a men's bathrobe is an essential addition to your wardrobe. However, with so many options available in terms of styles, materials, and features, choosing the right bathrobe can be overwhelming. In this article, we will provide you with a guide on how to choose the right men's bathrobe for your needs.
Consider the Purpose
Before selecting a bathrobe, consider the purpose for which you will be using it. Are you looking for a bathrobe to wear after a shower, for lounging around the house, or for traveling? Understanding the primary purpose will help you narrow down your options and choose the most suitable bathrobe for your needs.
If you want a bathrobe for drying off after a shower, opt for a highly absorbent material like terry cloth or microfiber. For lounging purposes, you might prefer a bathrobe that is softer and more comfortable, such as velour or silk. If you intend to travel with your bathrobe, choose one that is lightweight and easily packable.
Determine the Material
The material of a bathrobe greatly affects its comfort, durability, and functionality. Here are some common materials used in men's bathrobes:
Terry Cloth: Terry cloth bathrobes are made from cotton and are highly absorbent. They are perfect for drying off after a shower and provide warmth and coziness.
Waffle Weave: Waffle weave bathrobes are lightweight, breathable, and quick-drying. They are ideal for warmer climates or for those who prefer a lighter option.
Velour: Velour bathrobes have a plush and luxurious feel. They are soft, warm, and perfect for colder months or for those who want a more luxurious loungewear experience.
Silk/Satin: Silk or satin bathrobes are elegant and sophisticated. They are lightweight, breathable, and provide a smooth and comfortable feel against the skin. They are ideal for special occasions or for those who prefer a more luxurious touch.
Microfiber: Microfiber bathrobes are made from a synthetic material that is lightweight, soft, and highly absorbent. They are great for traveling due to their portability and quick-drying properties.
Consider your preferences, climate, and intended use to select the material that best suits your needs.
Pay Attention to Sizing and Fit
Choosing the right size and fit is crucial for ensuring the comfort and functionality of your bathrobe. Most bathrobes come in standard sizes ranging from small to extra-large. However, it's important to check the specific sizing chart provided by the manufacturer to ensure an accurate fit.
If you prefer a looser fit, you may want to size up. Conversely, if you prefer a more streamlined look, you can opt for a smaller size. Consider the length of the bathrobe as well, as some people prefer a shorter or longer style.
Evaluate the Style and Design
Bathrobes come in various styles and designs to suit different tastes and preferences. The most common styles include:
Kimono: Kimono-style bathrobes have a loose fit, wide sleeves, and a wrap-around belt. They offer a relaxed and elegant look.
Shawl Collar: Bathrobes with a shawl collar have a folded collar that extends across the neck and chest, resembling a shawl. This style offers a classic and sophisticated appearance.
Hooded: Hooded bathrobes feature a hood attached to the back of the robe. This style provides additional warmth and coziness.
Choose a style that reflects your personal taste and aligns with the purpose of your bathrobe. Consider features like pockets, belt loops, or buttons if they are important to you.
Assess Durability and Maintenance
Another important factor to consider is the durability and maintenance of the bathrobe. Look for high-quality materials and construction that will withstand regular use and washing. Terry cloth bathrobes are known for their durability, while silk or satin robes require more delicate care.
Additionally, consider the care instructions for the bathrobe. Some materials may require specific washing methods or professional cleaning, while others can be machine-washed and dried. Choose a bathrobe that aligns with your preferred level of maintenance.
Read Reviews and Seek Recommendations
Before making a final decision, it's always a good idea to read customer reviews and seek recommendations from friends or family members who own bathrobes. Their insights can help you understand the pros and cons of different brands, models, and materials. Pay attention to factors such as comfort, durability, sizing accuracy, and overall satisfaction.