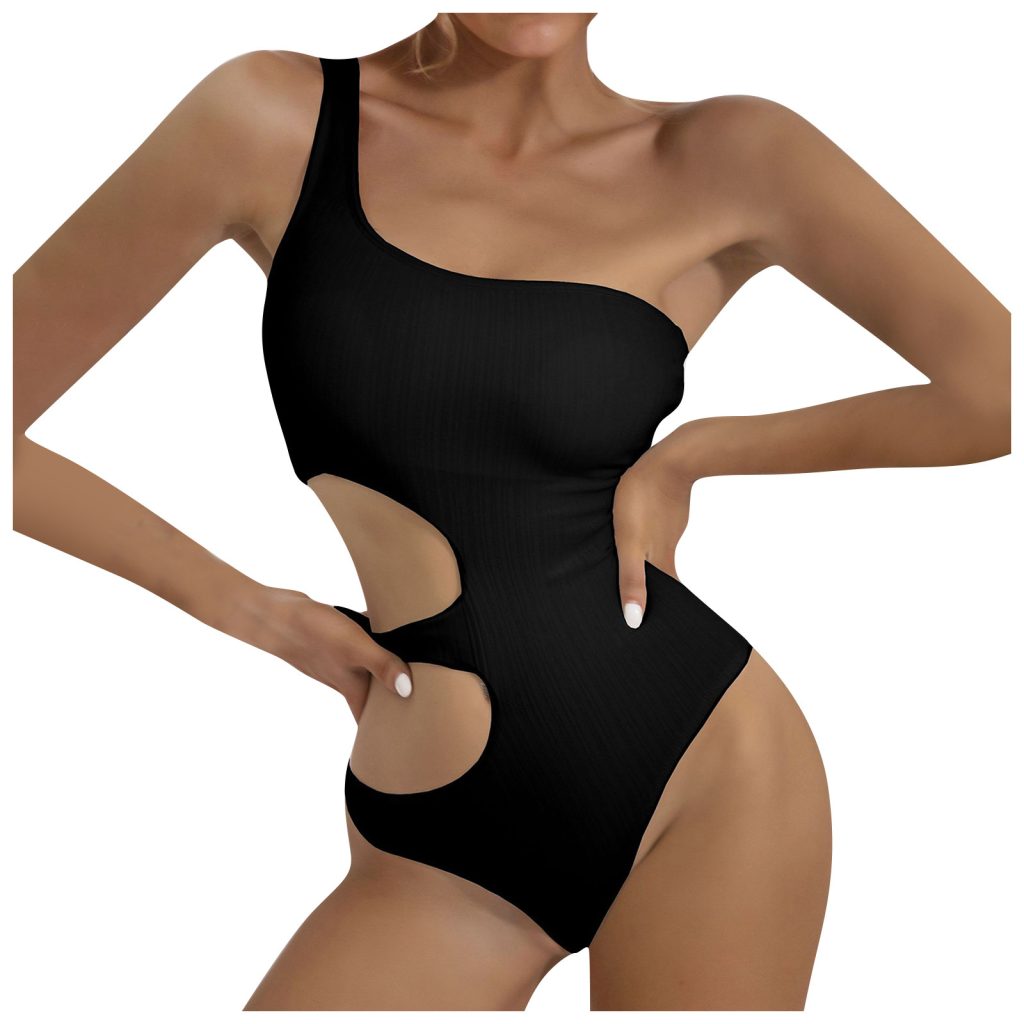 With summer just around the corner, many women are eagerly looking forward to lazy days spent poolside or relaxing on the beach. However, finding the perfect swimsuit can often feel like a daunting task. Every woman's body is unique, and what may look stunning on one person may not necessarily flatter another. The key to feeling confident and beautiful in a swimsuit is to choose one that suits your body shape. In this article, we will explore various body shapes and provide helpful tips on how to select the right swimsuit for each shape. So, whether you have an hourglass figure, a pear-shaped body, an athletic build, or any other body type, read on to discover the perfect women's swimsuit for you.
Hourglass Figure:
If you have an hourglass figure, you're in luck as this is often seen as the ideal body shape. Your bust and hips are well-balanced, with a smaller waist in between. To accentuate your curves and emphasize your natural silhouette, opt for women's swimsuits that enhance your waistline. One style that complements hourglass figures is the classic bikini. Look for bikini tops with underwire support to lift and shape your bust. High-waisted bikini bottoms can help highlight your waist and showcase your curves. Additionally, one-piece swimsuits with ruching or belted details can further enhance your hourglass shape.
Pear-shaped Body:
A pear-shaped body is characterized by a smaller upper body and wider hips and thighs. The goal with this body type is to create balance by drawing attention upward and minimizing the lower half. Try opting for a women's swimsuit with a pattern or bright color on the top to draw attention away from the hips. Look for halter tops or swimsuits with embellishments, such as ruffles or fringes, to add volume to your bust. A tankini, which combines a tank top with bikini bottoms, can also be a great choice for pear-shaped bodies as it provides coverage for the lower half while highlighting the upper body.
Apple-shaped Body:
Apple-shaped bodies carry more weight around the midsection, with a fuller bust and slimmer legs. The goal for apple-shaped bodies is to create balance by highlighting the legs while drawing attention away from the midsection. Opt for swimsuits with ruching or draping details around the waist to create a slimming effect. One-piece swimsuits with a deep V-neck or plunging neckline can help elongate your torso and create a more balanced look. High-cut bikini bottoms can also help lengthen your legs and create the illusion of a smaller waist.
Athletic Build:
If you have an athletic build, characterized by broader shoulders and a straighter waist and hips, the goal is to create more curves and add femininity to your figure. Opt for women's swimsuits that enhance your bust and hips. Look for padded or push-up bikini tops to add volume to your chest. Swimsuits with cutouts or side ties can help create the illusion of curves. Opt for bikini bottoms with ruffles or side ties to add dimension to your hips. Additionally, one-shoulder or off-shoulder styles can soften your shoulders and add a touch of femininity.
Small Bust:
For those with a smaller bust, the goal is to create the illusion of a fuller chest. Look for swimsuits with padding or underwire to enhance your bust and create a more balanced look. Swimsuits with ruffles, fringes, or embellishments can also add volume and create the appearance of a larger bust. Push-up bikini tops or triangle tops with adjustable strings can provide shape and lift.
Large Bust:
If you have a larger bust, the focus should be on finding swimsuits that provide ample support and coverage. Look for swimwear with underwire, adjustable straps, and thicker bands to support your bust. Avoid bandeau tops or thin straps, as they may not provide enough support. Halter tops or swimsuits with higher necklines can help minimize the appearance of a larger bust. Seek out swimsuits with built-in bras or cups for added support and comfort.
In addition to considering your body shape, it's essential to choose a swimsuit that makes you feel comfortable and confident. Don't be afraid to try on various styles and experiment with different colors and patterns. Remember, confidence is key, and finding the perfect swimsuit that suits your body shape will help you look and feel your best all summer long. Enjoy your time in the sun, embrace your unique body, and rock that swimsuit with pride!