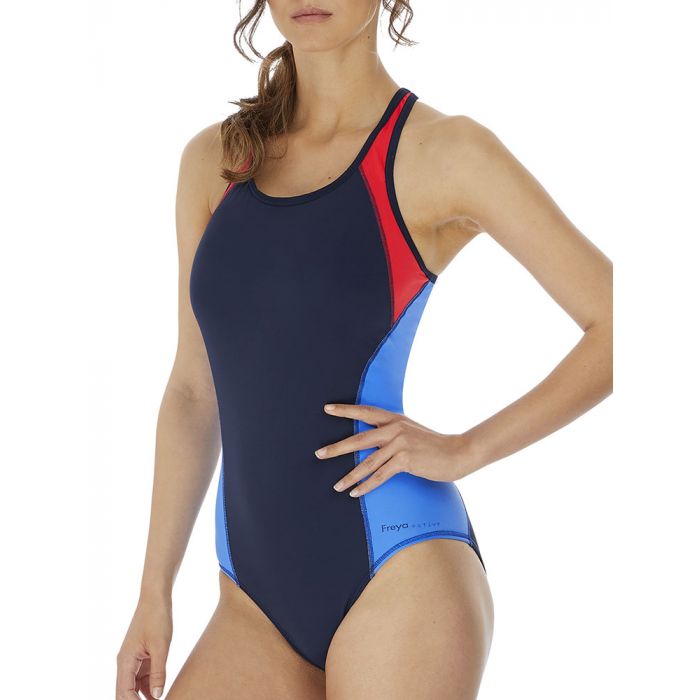 Swimsuits are a fantastic way to express personal style and enjoy the beach or pool, but finding the perfect fit can be a challenge for women with smaller busts. The fashion industry often focuses on catering to women with larger busts, leaving those with smaller chests feeling left out and insecure. However, the journey to finding the ideal swimsuit is not a daunting one; it simply requires understanding your body type and exploring the diverse range of women's swimsuit options available. This article aims to provide invaluable insights into choosing swimsuits that flatter and enhance smaller busts, empowering women to embrace their unique beauty and feel confident in their women's swimwear choices.
Understanding Body Types
To begin our exploration, it is essential to understand different body types within the realm of smaller busts. While each woman is unique, body types can often be classified into several categories, including athletic, pear-shaped, hourglass, and rectangular. By recognizing your body shape, you can select swimsuits that accentuate your features and create a flattering silhouette.
Swimsuit Styles for Smaller Busts
Ruffled and Fringed Tops: Adding volume and texture to the bust area, ruffled or fringed tops create an illusion of a fuller chest. These embellishments draw attention to your upper body, enhancing your overall appearance.
Push-Up Tops: Push-up tops are an excellent choice for adding volume and enhancing cleavage. They provide support and lift, giving the illusion of a larger bust. Look for tops with removable padding for customizable comfort.
Padded and Underwire Bras: Swimsuits with built-in padding or underwire bras are perfect for women with smaller busts. These features add shape, support, and lift, creating a more defined and shapely appearance.
Triangle Tops: Triangle tops are a classic style that complements smaller busts beautifully. Their simplicity and minimal coverage enhance the natural shape of your chest without overpowering it.
Halter Necklines: Halter necklines draw attention to the shoulders and provide a lift to the bust. This style adds elegance and creates a balanced look for smaller busts.
Bandeau Tops: Bandeau tops are versatile options that flatter smaller chests. Opt for bandeau tops with ruching or detailing to add dimension and create the illusion of a fuller bust.
High-Neck Tops: High-neck tops are trendy options that offer a chic and sophisticated look. These tops divert attention from the bust area, focusing on the neck and collarbone instead.
Cut-Out and Wrap Styles: Swimsuits with cut-outs or wrap styles can create the illusion of a fuller bust. These designs add visual interest and draw attention away from the chest, making them ideal for smaller busts.
Bold Prints and Patterns: Don't be afraid to experiment with bold prints and patterns. Vibrant designs can create the illusion of a fuller bust while adding a touch of personality and style to your swimwear.
Conclusion
Women with smaller busts deserve to feel confident and beautiful in their swimwear choices. By understanding your body type and exploring various swimsuit styles, you can find the perfect swimsuit that flatters your shape and enhances your features. From ruffled and push-up tops to triangle and high-neck designs, the options are endless. Embrace your uniqueness and experiment with different styles, prints, and patterns to find the swimsuit that makes you feel your most confident and beautiful self. Remember, the key is to appreciate your body and celebrate your individuality, no matter the size of your bust. With the right swimsuit, you can rock any beach or poolside confidently, radiating style and self-assurance.