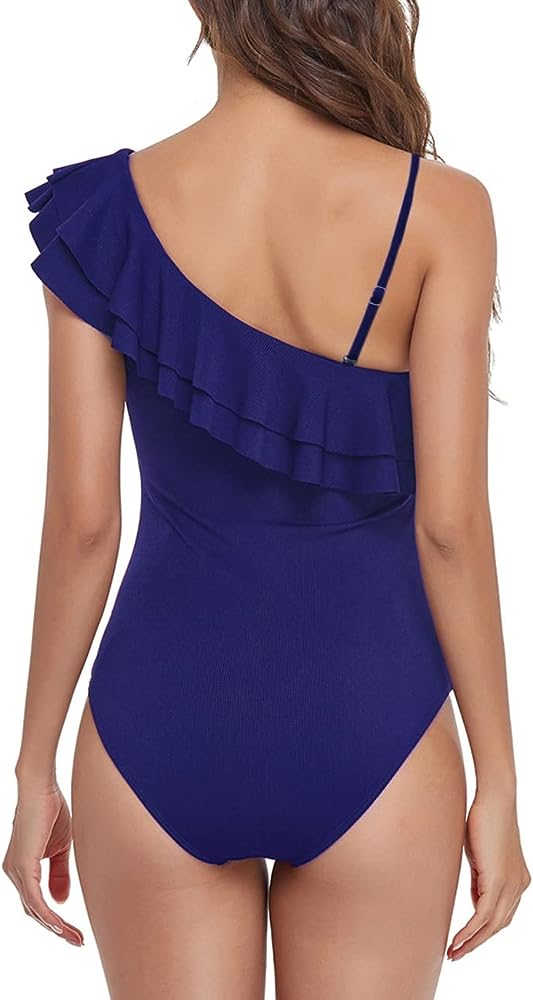 Recreational swimming is a fantastic way to stay active, relieve stress, and enjoy the water. Whether you're planning a leisurely dip in the pool or a fun-filled day at the beach, choosing the right swimsuit is key to ensure comfort, style, and optimal performance. In this article, we will explore the various swimsuit options available and highlight the essential features to consider when selecting the ideal swimwear for recreational swimming.
One-Piece Swimsuits: One-piece swimsuits are a classic choice for recreational swimmers, offering both style and functionality. They provide full coverage, ensuring modesty and security, making them suitable for all body types. One-piece suits come in a variety of designs, including sporty, retro, and elegant styles, allowing you to find the perfect fit for your preferences.
One-piece swimsuits provide excellent support and shape for the bust while also offering coverage for the torso. Look for features such as adjustable straps, built-in bras, and tummy control panels for added comfort and confidence. Additionally, choose high-quality, chlorine-resistant materials to ensure durability and color-fastness after repeated exposure to pool chemicals.
Two-Piece Swimsuits: Two-piece swimsuits are a versatile option for recreational swimmers, providing the freedom to mix and match tops and bottoms to suit individual preferences. Bikinis, tankinis, and crop-top sets are popular choices, offering a wide range of styles, cuts, and coverage options.
For those seeking a more modest look, tankinis are an excellent choice, as they provide the coverage of a one-piece suit while allowing the convenience of separate top and bottom pieces. Bikinis, on the other hand, offer a sleek and fashionable look, ideally suited for sunbathing and tanning. To ensure a secure fit during active water activities, opt for adjustable straps, underwire support, or racerback designs.
Athletic Swimsuits: Athletic swimsuits are specifically designed for high-performance activities in the water. Whether you're engaging in water aerobics, lap swimming, or any other rigorous water activity, athletic swimsuits are constructed with functionality in mind.
Look for swimsuits made from quick-drying, chlorine-resistant fabrics such as nylon or polyester blends. These materials offer superior stretch and shape retention, ensuring a comfortable fit and long-lasting durability. Athletic swimsuits often feature racerback or high-neck designs, which provide excellent support for active movements and minimize potential discomfort or straps slipping off.
Swim Trunks and Boardshorts: While often associated with male swimwear, swim trunks and boardshorts are also popular options for recreational swimming for both genders. These loose-fitting shorts provide a relaxed and casual look, making them suitable for various water activities, such as beach volleyball, surfing, or simply lounging by the pool.
When choosing swim trunks or boardshorts, opt for quick-dry fabrics with mesh lining to enhance comfort and prevent chafing. Look for adjustable waistbands, drawstrings, and pockets for added convenience. Additionally, consider the length of the shorts, with shorter lengths providing greater freedom of movement and longer lengths offering additional coverage.
Maternity Swimsuits: Expectant mothers can still enjoy recreational swimming with specially designed maternity swimsuits. These swimsuits are crafted to accommodate the changing shape and provide comfort and support throughout pregnancy.
Maternity swimsuits often feature adjustable straps, built-in bust support, and stretchy fabrics that can adapt to a growing belly. Look for ruching or side panels that allow the swimsuit to expand, ensuring a perfect fit at every stage of pregnancy. Additionally, consider swimsuits with UV protection to shield sensitive skin from the sun's harmful rays.
Conclusion:
Finding the ideal swimsuit for recreational swimming is a balance between comfort, style, and performance. Whether you prefer one-piece swimsuits, two-piece sets, athletic wear, or swim trunks, there are plenty of options available to suit your personal preferences and needs. Consider the features mentioned in this article, such as material quality, fit, support, and coverage, to make an informed decision. With the right swimsuit, you'll feel confident and comfortable, allowing you to fully enjoy the freedom and joy that recreational swimming offers.