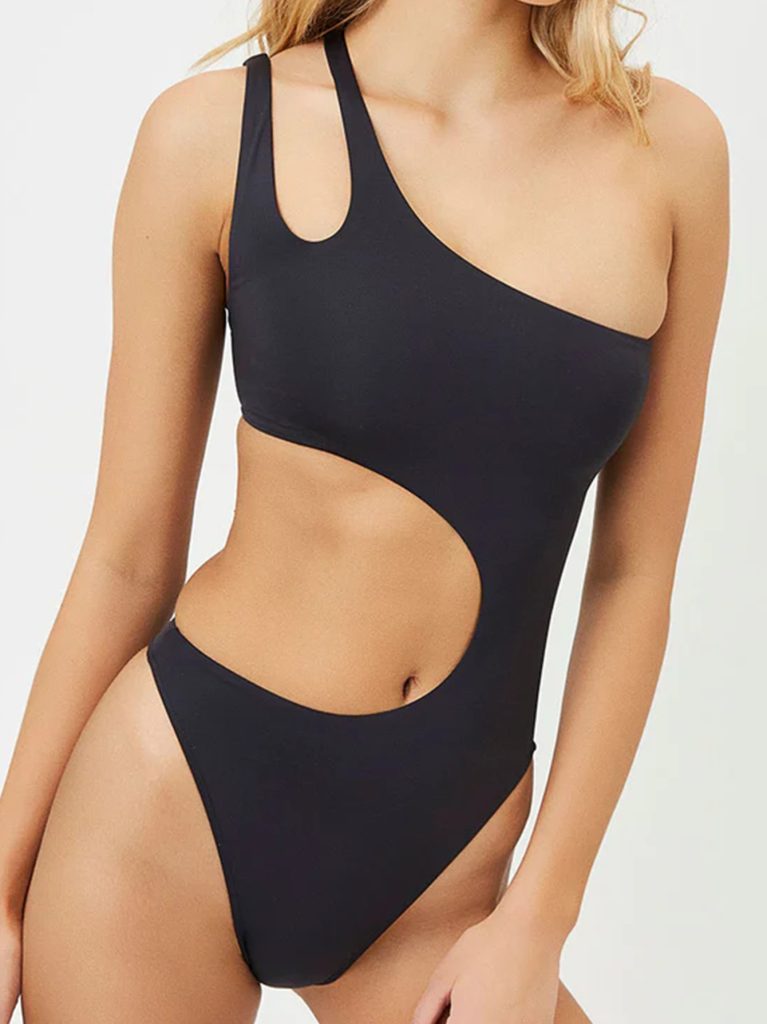 Pregnancy is a beautiful and transformative time in a woman's life, and it shouldn't prevent her from enjoying activities such as swimming or lounging by the pool. However, finding the right swimsuit to accommodate a growing baby bump and provide comfort and support can be challenging. Luckily, there are several options available when it comes to maternity swimwear. In this article, we'll explore the ideal women's swimsuit options for maternity wear to help expectant mothers feel confident and comfortable in the water.
Tankini
A tankini is an excellent choice for pregnant women as it provides the coverage and flexibility needed as the belly grows. This two-piece swimsuit features a tank top-style top that covers the midriff, allowing for easy movement and accommodating the expanding belly. Tankinis often have adjustable straps and built-in bras, offering support and comfort. They come in various styles, such as halter neck, bandeau, or V-neck, providing options to suit different body types. Tankinis also allow for easy bathroom access, a key consideration during pregnancy.
One-Piece Swimsuit
A classic one-piece swimsuit is a versatile option for maternity wear. Look for one-piece swimsuits designed specifically for pregnant women, as they provide extra support and have room for the growing belly. Maternity one-pieces often feature ruching or gathering on the sides, allowing the fabric to stretch and adapt to the changing shape of the body. They may also have adjustable straps and supportive cups for added comfort and stability. One-piece swimsuits provide full coverage and can be a stylish choice for expectant mothers.
Swim Dress
For those who prefer a more feminine and flowy look, a swim dress is an excellent option for maternity swimwear. Swim dresses have a built-in one-piece swimsuit underneath and a loose, A-line skirt that falls below the belly. This style offers plenty of room for the growing bump while providing coverage and support. Swim dresses often have adjustable straps and sometimes come with removable pads for added comfort and versatility. They are a popular choice for maternity wear, allowing expectant mothers to feel both fashionable and comfortable.
Maternity Bikini
While some pregnant women may feel hesitant about wearing a bikini, there are maternity bikini options available that provide the necessary support and coverage. Maternity bikinis typically feature a high-waisted bottom that covers and supports the belly, along with a bikini top designed for maternity wear. The bikini top often has adjustable straps, supportive cups, and stretchy fabric to accommodate the changing breast size. Maternity bikinis can be a great option for those who want to embrace their baby bump and feel stylish while enjoying the sun and water.
Swim Shorts and Tankini Top
For expectant mothers who prefer more coverage in the lower body, pairing swim shorts with a tankini top is an excellent choice. Swim shorts provide comfort and support for the hips and thighs, while a tankini top covers the belly. This combination offers a sporty and modest look while allowing for freedom of movement. Swim shorts are typically made from quick-drying and stretchy fabrics that provide a comfortable fit throughout pregnancy.
Rash Guard
If sun protection is a top priority, a rash guard can be a practical and stylish choice for expectant mothers. Rash guards are typically made from UPF (Ultraviolet Protection Factor) fabric, which offers excellent sun protection. They come in both one-piece and two-piece styles and often feature long or three-quarter sleeves for added coverage. Some rash guards are also designed specifically for maternity wear, with extra room in the belly area. Pair a rash guard with swim bottoms or a swim skirt for a complete and stylish maternity swimwear look.
Tips for Choosing Maternity Swimwear:
Look for adjustable straps, as they allow for a customized fit as the body changes.
Choose swimsuits with stretchy and supportive fabrics that can accommodate the growing belly.
Opt for swimsuits with built-in bras or supportive cups to provide additional comfort and support.
Consider swimsuits with ruching or gathering on the sides, as it allows the fabric to stretch and adapt to the changing shape of the body.
Don't be afraid to experiment with different styles and cuts to find what makes you feel the most comfortable and confident.
In conclusion, there are numerous women's swimsuit options available for maternity wear, catering to the unique needs and preferences of expectant mothers. Tankinis, one-piece swimsuits with ruching, swim dresses, maternity bikinis, swim shorts with tankini tops, and rash guards are all ideal choices for pregnancy. When selecting maternity swimwear, it's important to prioritize comfort, support, coverage, and sun protection. By choosing the right swimsuit, expectant mothers can enjoy swimming and poolside activities with confidence, embracing the beauty and joy of pregnancy.