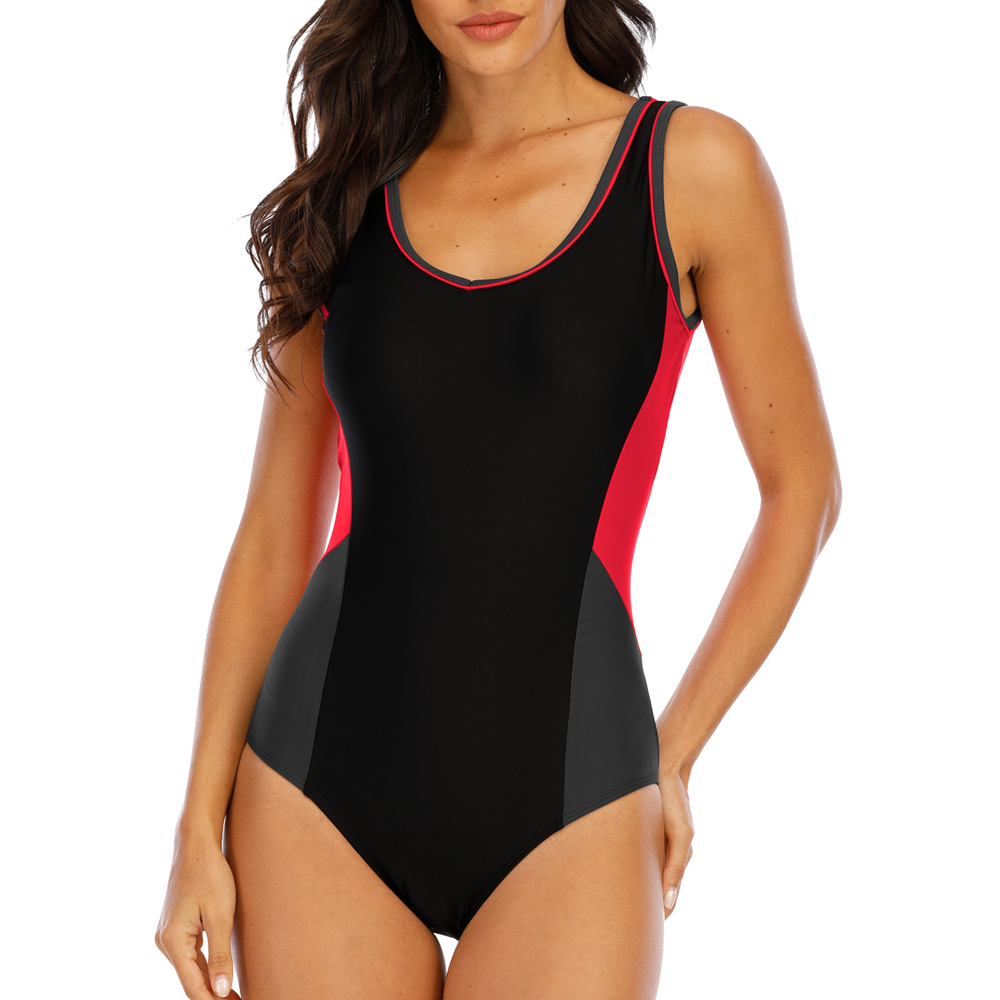 Summer is here, and that means it's time to update your swimwear collection. With so many options available, it can be overwhelming to navigate the latest trends in women's swimsuit designs and styles. From vibrant prints to flattering cuts, this article will guide you through the hottest trends of the season, ensuring you make a splash in style.
High-Waisted Bottoms
One trend that continues to dominate the swimwear scene is high-waisted bottoms. These bottoms provide extra coverage and support, making them a popular choice among women of all body types. High-waisted bottoms cinch at the waist, accentuating curves and creating an hourglass silhouette. They are versatile and can be paired with various top styles, from bandeaus to tankinis. Look for high-waisted bottoms in bold prints or solid colors to stay on-trend this season.
Cut-Outs
Cut-out swimsuits are all the rage this year, offering a stylish twist on traditional swimwear. These suits feature strategically placed cut-outs or peek-a-boo designs, adding a touch of glam and allure. Cut-outs can be found in various shapes and sizes, such as side cut-outs, waist cut-outs, or even intricate patterns on the back. They provide a unique and eye-catching look while still maintaining coverage and support.
Animal Prints
Animal prints are making a roaring comeback in swimwear fashion. From leopard and zebra to snake and tiger prints, these bold patterns add a touch of wildness and fierceness to your beach or poolside look. Animal prints can be found in one-piece swimsuits, bikinis, and even cover-ups. Pair them with solid-colored accessories and let the print take center stage for a trendy and adventurous style.
Ruffles
Ruffles have taken over the swimwear scene this season, adding a feminine and playful touch to swimsuits. Whether it's a one-shoulder ruffle detail or cascading ruffles along the neckline, these flirty accents are perfect for those who want to embrace their romantic side. Ruffle details can be found on both one-piece swimsuits and bikinis, offering versatility and style options for everyone.
Plunging Necklines
Plunging necklines are a daring trend that has gained popularity in recent years. These necklines create a sexy and sophisticated look, drawing attention to the bust area. This trend is perfect for those who want to make a statement and exude confidence.
Sporty Styles
Sporty swimsuit styles continue to be a hit this season, offering a blend of comfort, functionality, and style. From racerback tops to athletic-inspired cuts, these swimsuits are perfect for active beachgoers or those who prefer a more modest look. Sporty styles often feature solid colors, sleek lines, and supportive details such as built-in bras or adjustable straps. Embrace the athleisure trend and rock a sporty swimsuit for a chic and active vibe.
Sustainable Swimwear
As sustainability becomes increasingly important in the fashion industry, sustainable swimwear is gaining popularity. Many brands are now using eco-friendly fabrics made from recycled materials such as plastic bottles or fishing nets. These swimsuits not only contribute to reducing waste but also offer style and durability. Look for sustainable swimwear options that align with your values and allow you to make a positive impact while looking fashionable.
Retro Vibes
Retro-inspired swimsuits are making a comeback, offering a nod to the glamorous styles of the past. Think high-waisted bikinis, halter necklines, and vintage-inspired prints. Retro swimsuits embrace femininity and elegance, allowing you to channel your inner pin-up girl. Flaunt your curves and embrace a timeless look with a retro-inspired swimsuit.
Metallics and Shimmer
If you want to shine and stand out at the beach or pool, metallics and shimmering fabrics are the way to go. Metallic swimsuits add a touch of glam and sophistication, reflecting the sunlight and creating a stunning effect. Whether it's a metallic one-piece or a bikini with shimmering details, these swimsuits will ensure you make a dazzling statement wherever you go.
Crochet Details
Crochet details are a boho-chic trend that adds a touch of texture and a laid-back vibe to your swimwear. Whether it's a crochet bikini top or a one-piece with crochet inserts, these details create a unique and artisanal feel. Crochet swimsuits often come in neutral colors, allowing the intricate crochet work to take center stage. Embrace your bohemian side and rock a crochet swimsuit this summer.